UC Berkeley - Winter 2007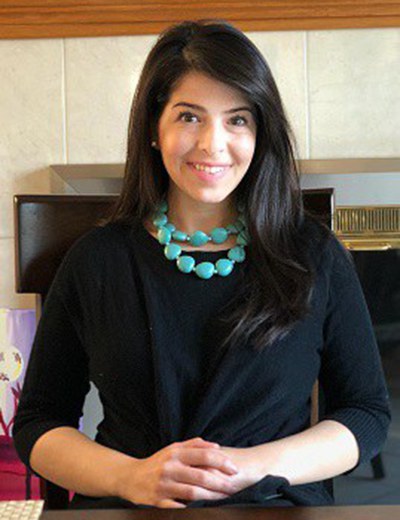 Talent Operations, Human Resources
Symantec Corporation
Campus:  UC Berkeley
Term: Winter 2007
UCCS Program:  Public Policy
Internship:  School Innovations & Advocacy
Major: Political Science
Minor:  Education
Advanced Degree: MPP, University of Southern California
Hometown:  Fremont
Current reading:  "Radical Candor" by Kim Scott
 _____________________________
For nearly a decade after graduating from UC Berkeley, Yolanda Padilla pursued a career with nonprofits focused on leadership development. That pursuit began with a prestigious CORO fellowship, which led to a job with the CORO Foundation and subsequent work as a program manager for Education Pioneers – an organization dedicated to education reform. Along the way, she also earned a Master's in Public Policy from the Price School at USC.
But after time spent among nonprofits, Yolanda added another dimension to her resume by jumping to the private sector, joining Symantec's human resources team in 2015. She finds that work also rewarding and a fit for her skill set but, ultimately, her goal is to return to nonprofits, specifically those involved with education.
For Yolanda, her semester at UC Center was a life-changing event. "I'm a very practical person," she explains, and that proved a problem at Berkeley. Halfway through her sophomore year, she became disenchanted with classroom work that was immersed in theory. UCCS allowed her to view her academic career in a different light. "It was a huge experience," she says of her time at UCCS. "It gave me a lot of insight, and the education it gave me outside the classroom gave me direction. Instead of learning about theory, I was able to do research that was real and actionable."
The key, Yolanda says, was a UCCS internship with School Innovation & Advocacy, which rekindled her enthusiasm for academics. She credits much of that renewal to her SIA mentor, Teri Burns. "I was treated like a professional and learned that there was a place for me in the professional world. It fostered my passion for policy work and eventually led me to graduate school. It showed me how research wasn't just a paper for class but could be critical to solving real problems."
She also credits the UCCS program for her focus on education issues. "I wrote my research paper on the achievement gap in education," she recalls, "and it was the first time, really, that I realized that schools that were mostly low-income and students of color didn't have adequate resources."
"I'm not sure where I'd be today without it," she says of her time at UCCS.