UC Davis - Summer 2010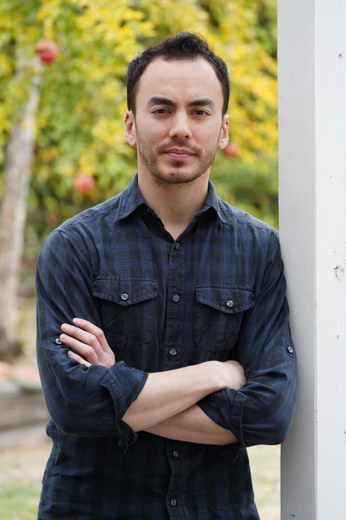 On-Air Reporter
Marketplace
New York City
Campus:  Davis
UCCS Program:  Journalism
Term:  2010, Summer
Internship:  San Francisco Chronicle
Majors:  Political Science and Economics
Minor:  Writing (Journalism)
Hometown:  Simi Valley
Current reading:  "The Silmarillion" by J.R.R. Tolkien; "Black Edge" by Sheelah Kolhatkar; "Bad Blood" by John Carreyrou; and "Barbarians at the Gate" by Bryan Burrough and John Helyar
____________________________________________
One of the most recognizable voices on public radio these days belongs to Kai Ryssdal, host and senior editor of "Marketplace," American Public Media's popular roundup of all things financial. But another voice often heard on "Marketplace" once echoed through UC Center as well – that of Justin Ho, who attended the Center's summer journalism program in 2010.
When he arrived in Sacramento, Justin's experience as a journalist amounted to a few years on staff at The California Aggie, UC Davis' campus newspaper, where he worked as an "arts" reporter and editor.
The UC Center "redirected" him toward reporting on economics and politics, Justin said, referring to the UCCS focus on politics and public affairs. That redirection began during the Center's brief but intense two-week "boot camp," where Justin and his fellow students were marinated in the skills required to report on state government. At camp's end, Justin et al were tossed out the door and into internships with media organizations covering the state capital. Program Co-Director Rob Gunnison pushed Justin to apply for a placement with Gunnison's alma mater – the San Francisco Chronicle.
Armed with student clips about plays and concerts, Justin thought he bombed his interview. The Chronicle thought otherwise and offered him a placement.
But moving from the Aggie to the Chronicle was akin to paddling out of a wading pool and into the ocean. "It was by far the most demanding job I had experienced," Justin said of his time with the Chronicle. "From the start, I was interviewing politicians, analyzing bills and polls. I never felt like an intern."
The overall experience, Justin said, exposed him to the best of all worlds – working for a big media organization but in a remote bureau with mentoring from one person, on site.
"Being in Sacramento, being that close to state news and seeing how things really worked and came together prepped me for work in journalism," Justin said of his internship. "The nuances of reporting and the relationships reporters build with sources, I got to see that happen. I realized that writing stories and being around news was pretty thrilling."
After Sacramento, Justin also took advantage of the university's Washington program where he reported for a UCDC news service run by another Chronicle alum, Marc Sandalow. A summer internship in Washington with POLITICO followed in 2011, as did a fall internship with "Marketplace" in Los Angeles. Before 2011 ended, that "Marketplace" internship morphed into a fulltime job as a producer. He made the leap from producer to on-air reporter early in 2018.
Justin credits UC Center with giving him the tools and skills to pursue his career – not to mention a more robust clipbook than when he applied for his UCCS internship. "All those Chronicle clips landed me my other internships and led directly to the path I'm on now," he said.
As for next steps, Justin is content for now as a reporter.
"Reporting on the radio is still new, and I want to be much more solid at radio reporting," he explained. "I knew I wanted to do this [reporting for "Marketplace"], and it took some convincing because producers sometimes have trouble moving from producer to reporter in the same shop. Long term, I don't have plans beyond staying in journalism."
And how does Justin relax as he adjusts to a new gig and the daily hustle of living in New York City?
"Building food," he laughed. "I do a lot of cooking, and I do it from scratch. I make bread, beer, whatever."
Like building a career from scratch.