UC Merced - Summer 2007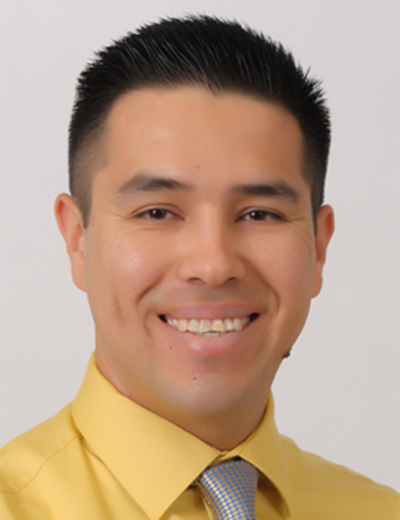 Lecturer in Political Science
UC Merced
Campus: UC Merced
Term: Summer 2007
UCCS Program:  Public Policy
Internship:  Lieutenant Governor John Garamendi
Major:  Political Science
Advanced Studies:  MA in Political Science, UC Merced (2016); PhD, UC Merced (2018)
Hometown:  Bellflower
Current reading:  "The Adult Learner" by Malcolm Knowles and Elwood Holton III
_____________________________
Josh Franco has a passion to teach, and he prepared for that career by experiencing first-hand the nuts-and-bolts of his subject matter – politics and the making of public policy. The path to that goal began in spring 2007 when he met then-UC Center Director Gary Dymski during a campus reception at UC Merced. Josh was about to graduate, but Dymski convinced him to enroll in the Center's summer program for one final burst as an undergrad.
It proved to be a fortuitous decision.
"The Center offered me a bridge from being a student to being a professional," Josh said. "Although I was technically a student, the classes were designed to make you feel like a professional. You had to do meaningful research, write policy papers and learn the personal skills you need to succeed in a professional career."
Josh's internship provided that bridge – and more. He landed a spot in the Capitol office of then-Lieutenant Governor John Garamendi where he immediately felt part of staff and where he was trusted with responsibilities beyond those of a mere student.
"I had only been there a few weeks," he recalled, "when I was assigned to staff Garamendi on the road." Garamendi also allowed Josh to focus his research on the Lieutenant Governor's position as a UC Regent and higher education. "I learned a lot by watching Garamendi advocate policies to help students and others who needed help." He also had a chance to watch Garamendi build and maintain his network of experts and contacts, and to see how he used that network to further his policy goals.
The connection to Garamendi continued long after Josh finished his term at UCCS and graduated from Merced. In fact, he hadn't even finished his internship when the Lieutenant Governor hired him as a Policy Analyst. Josh remained in that position from 2007 to 2009 when he left the Capitol to work on Garamendi's successful campaign for Congress. He then followed Garamendi to Washington where he functioned as a Senior Legislative Aide on The Hill, focusing on issues involving transportation and natural resources, particularly water policy. In 2012, Josh returned to California as Garamendi's Policy Advisor. By the end of the year, he left Garamendi's staff to enter the doctorate program at UC Merced, completing his PhD in June 2018.
"Working for Garamendi allowed me to see California, the nation's capital, and to learn the inner workings of state and federal politics and public service," he said. "And that experience is vital to my role as a teacher. Textbooks and lectures only teach you so much, and there were things I never knew while growing up in southern California, and even in classes UC Merced. But I went through it, and now I can teach others how it all works – from the perspective of someone who has been there, on the inside."