UC Davis - Summer 2006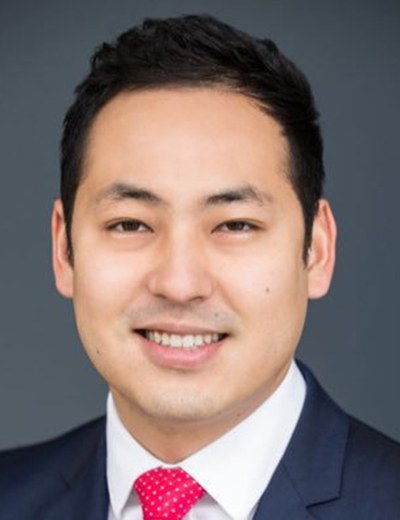 Chief of Staff, Assemblyman Vince Fong (R-Bakersfield)
Campus:  UC Davis
Term: Summer 2006
UCCS Program: Journalism
Internship:  New America Media
Major:  English
Minor:  Political Science
Hometown:  La Crescenta
Current reading:  "The Upstarts" by Brad Stone
 _____________________________
Sam Chung first came to UC Center because of its summer journalism program. But his professional career has followed a trajectory normally reserved for students in the Center's Public Policy program. During his UCCS internship, his assignments often took him to the Capitol where, he says, "the seed was planted that launched everything. It's crystal clear that's when my interest in politics was stoked."
After graduating from UC Davis in 2006, Sam used contacts made during his internship to secure his first job in the Capitol – legislative aide to then-Assemblywoman Audra Strickland (R-Moorpark). He worked for several Republican legislators before jumping to the private sector in 2015 as public-relations manager for the Western States Petroleum Association (WSPA). His tenure at WSPA was short, however, not because he didn't love the job but because a friend, Republican Vince Fong, was elected to the Assembly in 2016 and needed a sure hand to help establish himself in the Capitol.
In his spare time, Sam likes travel and sports, including golf, snowboarding and hiking. "I love traveling to places that give me a new experience," he explains.
Sam characterizes himself as a "people person" and credits his summer at UC Center with helping him recognize his strengths. "My skill set," he explains, "involves relationship building and working with people to get things done." That realization, coupled with his exposure to the Capitol, identified his career path.
Another skill he credits the Center program for improving is his writing skills. "
"UCCS gave me a glimpse of where my skills lay and where they could be valued," he says, referring to the Center's influence on his career. "The opportunity was tremendous, and the training was invaluable. I was working with real journalists and real people in the Capitol. I wasn't just sitting in the classroom. The Center clearly set me on the path and allowed me to get my foot in the door."