UC Davis - Spring 2007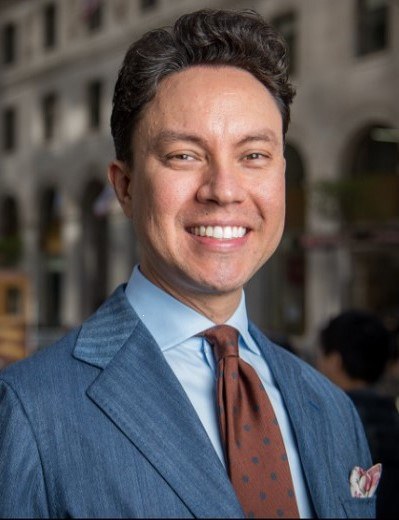 Director of Government and Industry Affairs
Building Owners and Managers Association (BOMA)
San Francisco
Campus:  UC Davis
Term:  2007, Spring
UCCS Program:  Public Policy
Internship:  state Senator Carole Migden (D-San Francisco)
Major:  Community and Regional Development; Urban Planning
Hometown:  Sacramento
Current reading:  "Wisdom of the Chinese" by Brian Brown
 _________________________________
John Bozeman was the first in his family to attend college.
It took him a while.
A Sacramento native, John worked as a stock broker in the late 1990s and early 2000s – before the dot.com bust took the pizzazz out of that career and threatened to limit his opportunities. He compensated by taking classes at a local community college and then – already past his thirtieth birthday – transferred as a sophomore to UC Davis.
As a senior, he enrolled at UC Center where he landed a legislative internship with then-state Senator Carole Migden, an influential San Francisco Democrat.
"I used to visit the Capitol as a child," he said. "I never thought I would work in that building."
But the Center gave him that opportunity, and he made the most of it, so impressing Migden that she offered him a job as her legislative aide once his internship ended and even though he was still a student at Davis. He remained on her staff until November 2008.
The Migden connection, he said, was key to getting his foot in the door with BOMA – the Building Owners and Managers Association – and ultimately securing his current position as Director of Government Affairs for San Francisco's robust commercial real-estate industry.
"I never would have had a chance to interview for the BOMA job had it not been for UC Center and my work for Migden," he said. "As her legislative aide, I worked in her district office several days a week, and so I worked with a lot of her associates and got to know a lot of consultants in San Francisco."
When a job opened up at BOMA in early 2009, John was well situated to apply.
As Director of Government Affairs, John is essentially BOMA's lobbyist, working with association members as they navigate the regulatory and legislative process, both in San Francisco and Sacramento. A key role of his job, he said, is to educate city government about issues affecting commercial real estate and the many satellite industries that work with and depend on building owners and managers, including custodial and construction workers.
For John, his tenure at BOMA is something out of the norm. 
"Before this," he explained, "I'd never been at one job for more than five years."
 With BOMA, John is ten years and counting.
"I really like my current job," he said. "The way it operates is a lot like Sacramento – it's dynamic. We're always involved in planning and land-use advocacy. It takes me to D.C., as well as Sacramento. I don't know a next [career] step that would provide the same challenge."
His experience at UC Center prepared John in another significant way: public speaking. At the time, the Center's academic program required a 25-page research paper, accompanied by a five-minute oral presentation to the entire cohort, as well as to faculty and staff.
 "Public speaking is essential to my job now," John explained. "The process for preparing my oral presentation at UCCS has stayed with me. I had to figure out how to best reflect the research I'd done and present the findings in a good and systematic way. I had to give the audience take-aways from the research."
 In his spare time, John volunteers for the San Francisco Alliance for Jobs and Housing, where he serves as Treasurer. In 2010-11, he was selected to participate in Leadership San Francisco's training program as one of 50 "future leaders" from business, labor and government.