UC Davis - Winter 2005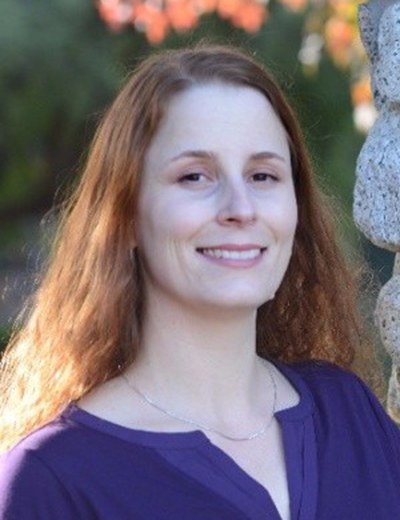 Founder and President
Arianna Z. Smith Public Affairs
Campus:  UC Davis
Term:  Winter 2005
UCCS Program:  Public Policy
Internship:  Senator Deborah Ortiz (D-Sacramento)
Majors:  English and History
Advanced Degree:  MPPA from CSU-Sacramento, 2013
Hometown:  Sacramento
Current book:  "Parable of the Sower" by Octavia Butler
_____________________________
Taxpayers who benefit from California's Earned Income Tax Credit owe a measure of gratitude to UCCS alum Arianna Smith. Her former boss, Assemblyman Mark Stone, authored the bill – AB 1847 – that laid the groundwork to create the credit. As Stone's communications director, Smith estimated that she wrote and distributed more than 25 op-eds to build popular support across the state. That pressure was central to the effort to marshal legislative votes for the idea, which eventually made it into the state budget in 2015 and was signed into law by Governor Jerry Brown.
Looking back, Arianna considers the tax credit one of her proudest accomplishments during a twelve-year career in the Capitol. Another: AB 403, also known as Continuum of Care Reform, a 2015 bill that reforms the foster-care system so that more kids are placed in family settings. Arianna shepherded AB 403 through the process as Stone's legislative director.
As an undergrad at UC Davis, Arianna didn't foresee a career in public policy. She envisioned herself in a classroom, either K-12 or at a community college. But that was before her senior year when she discovered a newly-established pilot program located just down the road from the UC Davis campus – UC Center Sacramento.
"I had a real interest in public policy," she recalls. "So, I decided to give UC Center a shot and, as soon as I got here, I knew this was where I wanted to be."
As a UCCS student, Arianna interned in the Legislature for then-state Senator Deborah Ortiz, a Sacramento Democrat. Although she describes her duties as entry-level and working with constituents, she knew she wanted a career in the Capitol. After graduation, she was accepted into the Assembly Fellowship Program and was placed in the office of then-Assemblywoman Sally Lieber, where the work was more substantive. The fellowship led to a staff position with then-Assemblyman Mike Feuer, a Southern California Democrat who now is Los Angeles City Attorney. After five years with Feuer, Arianna joined Stone's staff where she has worked for the past five years. She also earned a Master's in Public Policy and Administration from Sacramento State, graduating with distinction. On Stone's team, Arianna served as legislative director until 2015 before becoming his communications director in 2017.
In October 2018, Arianna closed out her career on legislative staff to open a communications and consulting form – Arianna Z. Smith Public Affairs. There, she plans to parlay her experience in the Capitol into a career where she can act as her own boss but remain deeply involved in public policy.
Arianna views her UCCS experience from several vantage points. First, as an alum, she now appreciates the writing assigned as part of the UCCS program. "It was far more intense than a student typically gets with internship programs," she says of the 25-page research paper required at the time. Second, she has hosted and mentored students from UCCS and a variety of other internship programs. Bias aside, she lauds the Center's program. "There is a real program in place to hold interns accountable," she explains. "The UCCS interns my offices have hosted have been committed and competent. As someone who hires interns, I always feel good about students from UCCS."