UC Davis - Spring 2005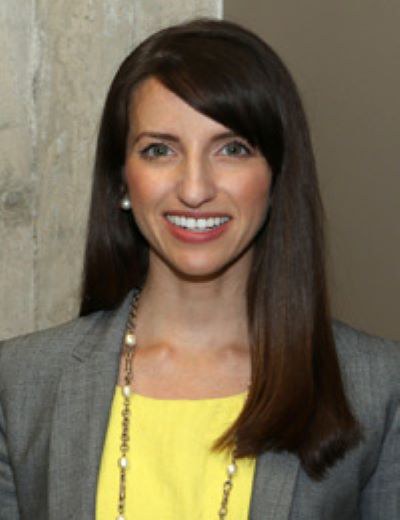 Associate Partner
Political Solutions
Sacramento
Campus:  Davis
Term:  Spring 2005
UCCS Program:  Public Policy
Internship:  Legislative Women's Caucus; Senator Liz Figueroa (D-Fremont)
Major:  Women's Studies
Advanced Degree:  MA in Public Administration, USC 2014
Hometown:  Rocklin
Current reading:  "Future Home of the Living God" by Louise Erdrich; "We Were the Lucky Ones" by Georgia Hunter
 _________________________________________________
As a child, Angela Blanchard's family travelled, a lot. During those trips, Angela was exposed to social issues that sparked a life-long interest in what she now calls policy – finding ways to address society's problems. Along the way, she grew into "a bit of an idealist," but she never realized that passion for social issues could turn into a career.                               
And then she discovered a system-wide program recently created in Sacramento – UC Center.
Angela enrolled in spring 2005, when the Center was in its infancy; hers was only the third cohort to enter UCCS after its launch in fall 2004.
UCCS was a revelation.
"When I was placed in my internships," she recalled, "I was excited to see that people were paid to do this."
Now a partner in one of Sacramento's more prominent advocacy firms – Political Solutions – Angela credits her time at UC Center with the trajectory for her career. "I wouldn't be in government if it wasn't for my experiences at the Center."
Angela's participation at the Center grew from a desire to get involved with social causes after transferring as a junior from UC Santa Cruz. Looking for ways to engage politically, she saw UC Center as that opportunity.
"I started volunteering for causes at a super young age," she explained, "and the Center offered me an outlet for my activism at Davis."
Before arriving at the Center, Angela's most recent foray into politics had been as a volunteer for Democratic state Senator Mike Machado's 2004 re-election campaign in the Central Valley. UCCS gave her a chance to continue – and to expand – that engagement.
Center staff helped her find a dual internship in the Capitol with state Senator Liz Figueroa, an East Bay Democrat, and with the Legislative Women's Caucus. Upon graduation, she was immediately hired as a newly-minted legislative advocate with one of Sacramento's most unique firms – Political Solutions. Founded in 2003, Political Solutions was started by women, and its current advocacy staff of lobbyists remains female. It has grown into the largest women-owned lobbying firm in California.
As associate partner, Angela manages the firm's advocacy efforts; her personal interests include early childhood education, health, equity and women's issues.
Angela considers Political Solutions a perfect fit, and a natural extension of her childhood passion to right society's wrongs, as she sees them.
"In lobbying," she explained, "you can make a difference. You can help government and influence the process to make better decisions. Our goals [as a firm] have always been to work on issues that make society better. We represent clients where we feel good about their issues."
Among the firm's clients are the California Alliance for Affordable Housing, California State Parks Foundation, Children Now, the American Red Cross, Susan G. Komen for the Cure, and the Children's Specialty Care Coalition. Not that Political Solutions doesn't have its share of corporate clients, as well, including, among others, Bristol-Myers, Starbucks, Target, Home Depot and Honda.
When not walking the Capitol for her work, Angela continues to make a difference in her community, where she volunteers her time as chair of United Cerebral Palsy of Northern California. She also keeps up that tradition, inherited from her parents, of family travel; only now, with her own husband and children.