UC Davis - Spring 2013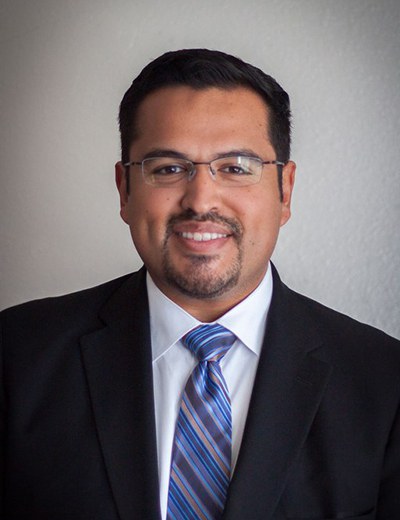 President
Priority Strategies
Campus:  UC Davis
Term:  Spring 2013
UCCS Program:  Public Policy
Internship:   Assemblyman Mark Stone (D-Scotts Valley)
Major:  Cultural Anthropology
Minor:  Chicano Studies
Hometown:  Guadalupe (Santa Barbara County)
Current books:  "Operation Paperclip" by Annie Jacobsen and "The Political Mind" by George Lakoff
_____________________________
Alfredo Arredondo is a young man in a hurry. Only five years removed from his undergraduate days at UC Davis, Alfredo already is president of Priority Strategies, a firm he founded in 2017, and he traces the confidence to set up his own shop directly back to the opportunities afforded him during his time at UC Center.
"The decision came with a lot of uncertainty and anxiety," he says of forming his own business. "But the experience I had in 'the building' gave me confidence in my ability."
That experience began with Alfredo's internship; ironically, a placement that was not his first choice. His original intention was to be placed with a nonprofit, but he accepted a suggestion to intern instead in the office of Assemblyman Mark Stone, who represents the Central Coast district that includes Santa Cruz and Monterey. There, his supervisor and mentor was Stone's legislative director, Arianna Smith – a UCCS alum from the class of 2005.
"I fell in love with the policy they worked on," says Alfredo. At the time, Stone's key piece of legislation led to creation of the state's earned income tax credit, and Arianna Smith gave Alfredo a role in helping push the bill. "I'm not sure I'll ever work on anything that personally significant again," he says.
The contacts Alfredo made during his internship and time working with the Assembly member led to a post-graduation job offer from the Conservation Strategy Group, a firm that lobbied on behalf of nonprofits such as the Environmental Defense Fund and Nature Conservancy. During his two years with CSG, he became steeped in issues involving land use and environmental policy. But when the 2017 legislative session ended, Alfredo decided to make a change.
"I appreciated the scope of my work at CSG," he explains, "but I wanted to work on similar issues from a different perspective. Starting my own firm was a reflection of having the autonomy to pursue another path, and things have worked out."
The "other path" involved framing policy issues from a more diverse perspective, with a focus on equity and on ensuring that policy benefits those that political connection and influence. "I wanted to represent the point of view from communities like that which I came from in those discussions," he explains. "Those people are often left behind but suffer the worst from things like climate change and often find themselves without access to what others may take for granted."           
The result was Priority Strategies. In its first year, his firm is a one-man shop, although Alfredo plans to expand in 2019, saying that he has plenty of work to share. As for a career goal, "this is it," he says. "I always had the desire to be involved with creating and implementing policy that I was a beneficiary of when growing up in California,, and it's come to fruition."
When he's not walking the halls or meeting with policymakers and clients, Alfredo volunteers his time with the Chicano Latino Youth Leadership Project, or CLYLP. The education-related nonprofit runs programs that give Latino high school and college students a chance to experience government first-hand through seminars, conferences and fellowships. The Project, which has no paid staff, is managed by a cadre of volunteers, many of them from legislative staff. The University of California and UC Center are partners in that effort.
"I benefited from programs like this myself," Alfredo says. "I'm at a point in my life when I can start to give back."